"We can't tell you how special it was to see such an excited audience and the amazing show Dave put together for us. It is especially incredible to me how quickly Dave was able to put everything together and bring such a rich performance to the festival."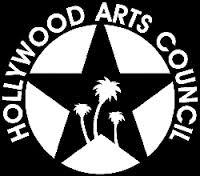 -Nyla Arslanian 
(President Hollywood Arts Council)
​​


"Dave totally rocked the house! He has a great entertaining style and fantastic connection with the audience that keeps kids excited! I could not have asked for a better performance! A few people in attendance were recent arrivals from Japan and they had never experienced anything like this - ever.  They were just blown away. The whole place was just filled with happy faces. Everyone had a blast!"


-Christian W. (Rancho Palos Verdes)



"Truly Amazing! Dave was the best magician I've ever seen at a kids party. Usually children get bored and wander off but for our 4 year old son's party, Dave had the kids engaged the entire time. And he threw in some jokes for the adults too! My husband and I highly recommend Dave for your next event!"
-Hollis L. (Encino)

"We used Dave for our baby's first birthday party. There were lots of children, ranging from ages 2-12. Every single one of them loved the magic show. Dave is extremely good with the children and knows how to really entertain them. All the kids were laughing and all the adults were laughing as well. Dave had the entire audience engaged the whole time (not easy for young ones, ya know). Dave was also very kind and professional. I was impressed by his professionalism. He corresponded quickly via email and phone calls. He called prior to the event to confirm the date and location. He arrived on time and set up quickly. Also, I was appreciative that the deposit was not a ridiculous amount as some other magicians require. I have to say that I was also touched by Dave's kindness and honesty. He just seems like a genuinely nice person. He really rocked at our party!"
-Catherine Y. (Pasadena)

"I cannot recommend The Amazing Dave highly enough! I booked him for my daughter's 8th birthday party at our house, he performed a brilliant show to 35 kids & as many adults, it was so lovely to see a room full of 5-8 year olds totally engaged & laughing so much. My daughter is really shy, but he even managed to get her involved in a couple of magic tricks, the kids just loved him & the parents too. You know an entertainer is good when children are still talking about him & re-telling his jokes in the school playground the next day. Dave made our party!"
-Fiona C. (Venice)

"Dave was the highlight of the party. We were all amazed that he could keep both the 5 year olds and 7 year olds transfixed for so long. Not to mention the adults! I know I thoroughly enjoyed his show."
-Mary N. (Hermosa Beach) 

"Dave was the hit of the party! We booked Dave for my 10 yr. old daughters birthday party at our home. He was on time, funny, age appropriate and all around a pleasure to work with!"
-Pamela G. (Redondo Beach)

"Amazing Dave lives up to his name! We hired Dave as entertainment for all the children attending my wife's birthday party. He was GREAT. He made balloon animals, bicycles, swords, even a rainbow for them and his magic not only kept the kids entertained (ages 2-8) but also mesmerized the adults. I went through multiple youtube videos of different magicians before deciding on hiring Dave. He was professional, courteous, punctual, and cordial. Definitely a top flight entertainer and we would consider using him again."
-Dr. Eddy L. (Los Angeles)

"We had Dave perform for our daughters' 2nd and 5th birthday party and he was a hit with both the 30 kids (ages 3-10) in the audience as well as the parents. Lots of parents came to tell me what an awesome job he did after the performance. He is great and kept the kids entertained for an hour and a half. They loved him so much, I had to wait until the last balloon was twisted before we could sing happy birthday."
-Karlotta S. (Northridge)

"The Amazing Dave really is amazing!!!! Dave is a great magician. We used him for our sons 3rd bday party. The kids had a great time! He was age appropriate, kept the children entertained and also made the adults laugh too! Would totally hire him again!"
-Laura R. (Los Angeles)

"Look no further. This is the one. Amazing Dave is Amazing! We had Amazing Dave for our 5-year-old's party.  The show was hilarious for children and adults. He was funny, creative, the magic tricks were good...and at the end the kids get balloons! He brought his stage, which was pretty nice. The price was really reasonable. The show is diverse and complete. You get good jokes for kids and adults, yet child friendly- if you know what I mean-magic, and balloons. We couldn't ask for more. We had kids all ages, and they all had great fun. It was a major success. I will totally hire him again. If you are looking for a magic show, don't look any further."
-Daniela A. (Arcadia)

"Amazing Dave is Amazing! We used Amazing Dave as the entertainment for my son's 3 yo birthday party. Most of the attendees were between 2-4 years old. So I was a little apprehensive about how engaged this group would be by a magic show. I wanted something to keep the kids busy without hiring the equivalent of a Hollywood Blvd. roaming superhero. Dave showed up on time and did balloon art for the kids as families were arriving the first hour. Afterwards, he then did his magic show. The kids all participated in the various acts. Every child was engaged and laughing in hysterics throughout the show. The parents at the party all commented on how great the show was. I would highly recommend Amazing Dave as the entertainment for your party!"
-Doan W. (Los Angeles)

"The show was great. All the kids were engaged and excited. Definitely would recommend."
-Lilliana C. (Oxnard)

"Dave has natural talent. We had children who are 5 or 6 years old. Probably most of you know it's not an easy task to keep their attention fully on the subject. Without exceptions, all of them willingly followed every step Dave asked them to do. Moreover there was a lady at the party who I've known for more than 25 years. She hardly ever smiles, yet Dave made her laugh. Dave has a gift we were blessed to invite him, thank you for 200%commitment to your job."
-Ida N. (Los Angeles)

"Amazing Dave was AMAZING!! He did such a great job entertaining the kids. Ages ranged from 2-10 and all of the kids were totally engaged in the show. Dave did an AMAZING job keeping the kids attention even with the noisy adults in the background. We will definitely use him again!"
-Wendy B. (Long Beach)

"Amazing Dave has a very nice personality. The kids and their parents loved him so much. We appreciated his show to make this party a wonderful success. I would recommend him to all my friends."
-Michael S. (Pasadena)

"Amazing Dave is just what his name says Amazing!! We had about 30 kids and he made all of them laugh hysterically! The adults were even Cracking up!!! It was so Cute to watch. I love to see my son laugh. Dave was on time and professional. I would Highly recommend him to all my friends. Well worth the money paid!! Great job Amazing Dave!!!" 
-Stephanie G. (Winnetka)

" Dave has a great attitude with adults and the little ones. He know how to deliver and make everyone smile!"
-Yelena H. (Beverly Hills)

"Amazing Dave was on time, dressed in character, performed and interacted with the children - from ages 2 to 16 - and adults very well. Amazing Dave made the party a great success!"
-Doris S. (Culver City)

"The Amazing Dave was AMAZING!!!! He made my daughter's birthday party a complete success for both children and adults. I would highly recommend him and hire him again without hesitation."
- Michele H. 

"The BEST magician for kids I have ever met!"
-Jean T.

"Dave made my daughter's birthday a memorable one for her and all who attended."
-Kavitha K.

"NON-STOP laughs from start to finish!"
-Heidi T.

"Really a Top-Notch performer!"
-Joan W.

"Perfect entertainment for a birthday party. Involved as many kids as possible to be his helpers but made the birthday child feel extra special. Lots of "sight-gag" type of stuff in addition to magic tricks that had the kids (and adults!) laughing. We would absolutely recommend The Amazing Dave!" 
-Linda O.

"We have had the pleasure of hiring The Amazing Dave for our sixth birthday party this weekend and all the kids had so much fun. Our son is not one for sitting still but Dave's show kept him in his spot the entire time, laughing and shouting along with the other kids in excitement."
-May C.

"The Amazing Dave gave a truly "amazing" performance for my guests at my son's recent communion. I didn't think anything could save our outdoor party with torrential down pours all day. He not only entertained the kids but the adults were hysterical as well. I HIGHLY recommend him!"
-Kathy G.

"Dave was GREAT! Everyone loved him including kids and adults. He was very professional and courteous and made us all laugh. I will definately recommend him to others."
-Eric W.

"Dave did a wonderful job at my daughter's party! Everyone had a great time and was really impressed! The birthday girl was cracking up the entire time."
-Angela M.

"My guests were very impressed and very entertained!"
-Judy B.

"Everyone could not stop talking how great The Amazing Dave was at my party! He was awesome and I will recommend him to everyone I know. Can't wait to have him back in 3 years for my younger son's communion!"
-Kelly F.

"Dave did such an amazing job for us. The kid's all had such a great time. We hope he will be available to perform for us again next year!"
-Lourdes O.

"Dave's show was terrific. He had us all hysterical and my son has been talking about "floating" all day."
-Diane B.

"Amazaing Dave was really amazing. I requested him to entertain adults too along with kids and he kept the crowd stuck to their seats. He was the best part of the party."
-Karuna P.

"The Amazing Dave was so accomodating, did everything he was contracted to do, and he was a very nice person to work with. I highly recommend him!"
-Lisa R.